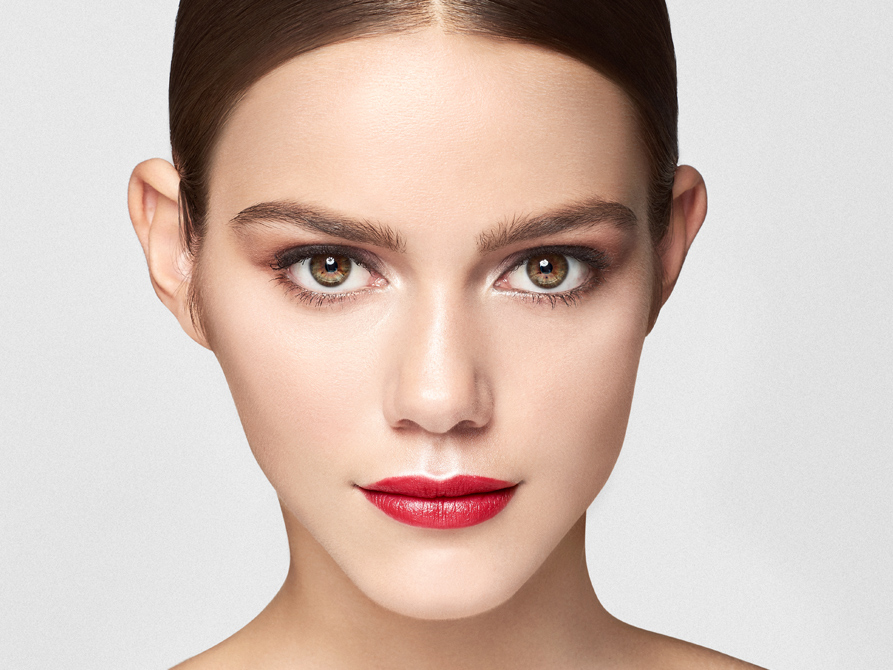 Take a good, hard look at your beauty stash. Now imagine you could instantly double the number of products you have to work with. Think about all the new looks you might be able to create, if only your beauty haul mimicked that of a pro makeup artist. The good news? If you learn how to make your existing products multitask, you're halfway there.
"Multitasking products are a modern, millennial approach to makeup," explains A-List makeup artist and wellbeing coach Lee Pycroft. "I love the simplicity of it. Making each product work harder saves you time and money, you have less to carry around in your bag, and it's ideal if you're always busy or on the move. This is fast-track makeup at its best," she says.
Take one illuminating powder...
Shiseido 7 Lights Powder Illuminator is the ultimate multitasker. This versatile illuminating powder has long been the makeup artists' favorite for giving you a radiant, beautiful complexion, whatever your skin tone.
"This gorgeous illuminating powder is wonderful for overall luminosity, but you can also do a lot with all those beautiful colors!" shares Pycroft. "Take the bronze shade and pop a little bit on the eyelids, blending outwards towards the corner of the eye for a seductive effect," she advises. Pycroft suggests using the white highlighter shade on the Cupid's bow above the lips, the top of your cheekbones, the center of your eyelids, and under the brow bones for extra radiance. "This creates extra dimensions to your face, in the way that candlelight naturally does, highlighting certain features, such as your eyes, lips and cheekbones, which is very flattering," she explains. "I'd use that pretty lilac color on the center of the eye with the bronze into the socket area, then add the pinky color to the lips, mixed with a touch of clear lip balm. There's so much you can do with this palette."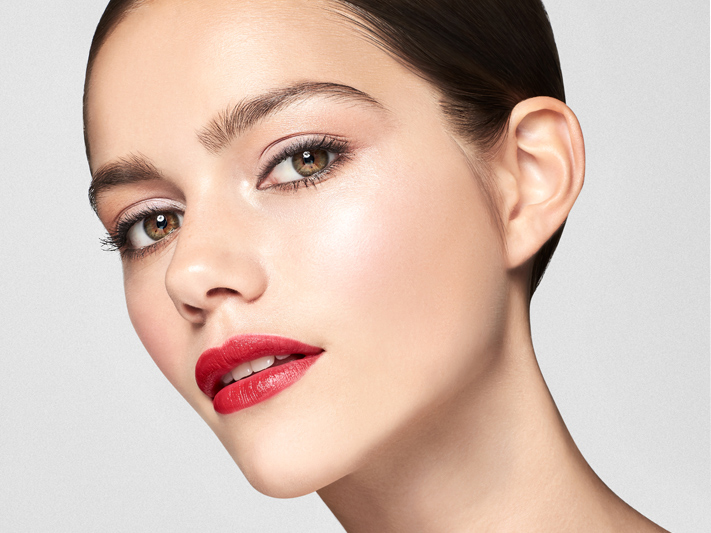 Use the bottom right triangle for contouring; the pink and yellow shades as a flattering blush; and the top left triangle as a highlighter. Finally, sweep a large brush over the entire palette and gently dust across your face for a glowing effect. The luminous, tonal colors in the powder all work together to enhance clarity and your natural radiance.
Take one lipstick...
Confidence-boosting, empowering and feminine, lipstick is a timeless beauty classic. But that doesn't mean it should only be used on lips. "Lipstick works well as a blush because the deeply pigmented tones are usually very flattering," says Pycroft. There's also something delightfully "done" about a matchy-matchy lip and cheek shade. "Use a splash of red on your lips, such as Shiseido Rouge Rouge in Poppy," suggests Pycroft. "Then use the same color – but with a more translucent finish – on your cheeks. Think of a retro Vargas pin-up girl with red lips and that gorgeous translucent glow on her cheeks!"
Pycroft advises first erasing any natural redness caused by an uneven skin tone that you might have on your cheeks. Use a concealer and foundation to create an even base, as usual. "Then apply a tiny dab of lipstick to the apples of your cheeks using your fingertips. Pat it in, rather than rubbing, so you don't shift the product underneath." This will give a natural flush of color. Remember, less is more, so only use a small amount.
Take one eye cream...
You'd probably expect a brightly colored eye shadow to be the least versatile of your makeup haul, right? Wrong! As long as it's a translucent cream shade, there's plenty of innovative and flattering looks you can create with your fave eye colors.
"Using a liner brush, apply a dark, grayish brown shade (try Shiseido Aura Dew inCosmic) as an eyeliner," suggests Pycroft. "Alternatively, you could also pop it in the brows for emphasis. Apply with a liner brush for a hair-like effect and extra definition," she adds.
The vibrant hues in the Shiseido Aura Dew range are perfect for this season's bright makeup trend. Smudge- and water-resistant, they offer 12 hours of color and can be applied for a delicate finish or layered for a more highly pigmented look. Luckily, the texture is matte and sheer, which makes application super easy. "I like to use it as a blush. It looks really dewy and natural over a tinted moisturizer," says Pycroft. She also suggests using this shade on lips. "Apply a dab in the center of the lips, after you've put on a darker shade of lipstick," she explains. "This means the light hits the center of your mouth, making your lips appear bigger and more full."
More multipurpose makeup tips:
1

This is for those of us who like to contour, but want a more subtle effect. Use a slightly darker shade of foundation than you usually wear as a contouring tool. "Foundation is often more blendable and sheer than bronzer, so it looks less obvious than a powder contour," says Pycroft. "It's a great trick to warm up your skin in the summer, and looks very natural."
2

Of course you can only use mascara on your eyes but did you know that by changing how you apply it, you can change your overall look? Turn a daytime look into a cool evening one by taking the tip of your mascara brush and gently placing it right into the roots of your lashes. Do this for your top and bottom lashes, then smudge slightly with your fingers for a relaxed, edgy effect. "This gives a beautifully effortless, rock and roll vibe," says Pycroft. "It's a modern, imperfect, rock chick smudgy look, and an easy way to go from desk to disco."
3

If you have to touch up your makeup on the go, then your bronzer can be used on the eyes to create more definition. "Use instead of eyeliner and dot a small swirl of cream or powder bronzer onto the outer corners of the eyes, then blend," suggests Pycroft. "It will give you a subtly smoky eye in just a few seconds."