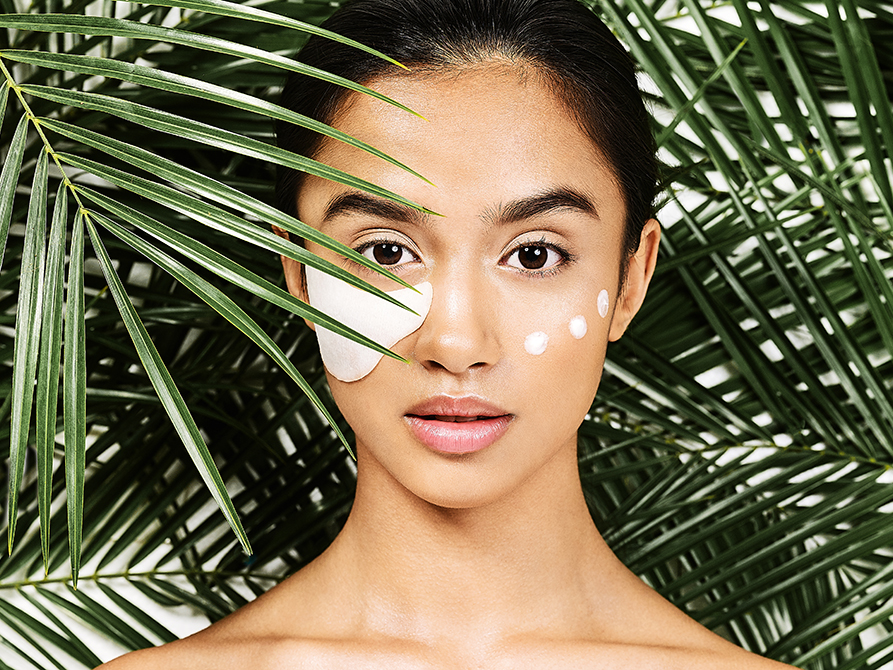 A bustling schedule and a few consecutive late nights and early mornings can result in lackluster skin that's rough to the touch and dull in appearance. But with the right skincare regimen, you can learn how to revive your skin, restore your its vitality and perk yourself up in the process.
Step 1: Exfoliate
Many of us are all too familiar with the rough feel of skin that has seen one too many late nights. Dead cells on the surface of skin contribute to dullness and a tight, papery feeling. Proper exfoliation will help to slough away dead skin and reveal plump newness underneath. It will also allow your subsequent skincare products to do their job better, as they will not be competing against a layer of dead skin.
Dampen skin before massaging in a dime-sized amount of SHISEIDO WASO Soft+Cushy Polisher. Use a firm pressure and don't forget to care for the skin around your nose, where dead cells can accumulate, and your chin and T-zone, where clogged pores are likely to be visible. The Tofu (made from soybeans) found in this luxurious exfoliator supports skin appearance and is gentle enough to use once or twice a week.
Step 2: Mask
Never underestimate the power of a great face mask. When your skin is neglected, it becomes dry and dehydrated, which in turn, accentuates existing lines and wrinkles. The solution is to target your skin from two directions—during the day and while you sleep.
For Day: Care your skin with SHISEIDO VITAL-PERFECTION Wrinklelift Mask. This easy-to-use mask contains Retinol (a derivative of Vitamin A), which is known to help speed up skin cell turnover, hydrate, soften the appearance of lines and wrinkles, and boost radiance. [1]
Thoroughly cleanse, then press the saturated pads onto your skin. The unique flower petal shape allows you to target the areas where lines and wrinkles are more obvious, such as around the mouth and the outer corners of the eyes. Allow the mask to work for 10 minutes before peeling the patches away from your skin.
For Night: Utilize the time you do spend sleeping with SHISEIDO WASO Beauty Sleeping Mask, which has been formulated with Yuzu Seed extract and Botanical Plankton extract to boost hydration and brighten the skin. Apply a generous layer over cleansed skin and allow it to work while you sleep.
Step 3: Rebalance
Incorporate a serum into your regimen that enhances your skin's own ability to regenerate and defend itself. Try SHISEIDO ULTIMUNE Power Infusing Concentrate, which uses natural extracts to strengthen skin, and contains antioxidant Reishi Mushroom and Iris Root. Apply Ultimune every morning and evening after cleansing and before moisturizer.
Step 4: Hydrate and Energize
Dehydration is your skin's enemy: it shows lines and wrinkles, makes skin appear papery and flakey and, if left unchecked, can impair your natural skin barrier. Restore lost moisture with SHISEIDO FUTURE SOLUTION LX Replenishing Treatment Oil, which is formulated with five premium oils, including Evening Primrose, Safflower, Jojoba, Macadamia and Argan. Dispense a pump of oil into the palm, then rub your hands together to warm up and disperse the product. Press the oil into your skin, making sure to care for the skin across your cheeks and your forehead, where dehydration can be particularly problematic.
Follow with SHISEIDO ESSENTIAL ENERGY Moisturizing Gel Cream to lock in moisture. This silky, gel-like formula is a dream to apply, feels soothing and comfortable on stressed skin, and uses ReNeura Technology to hydrate and inject radiance.