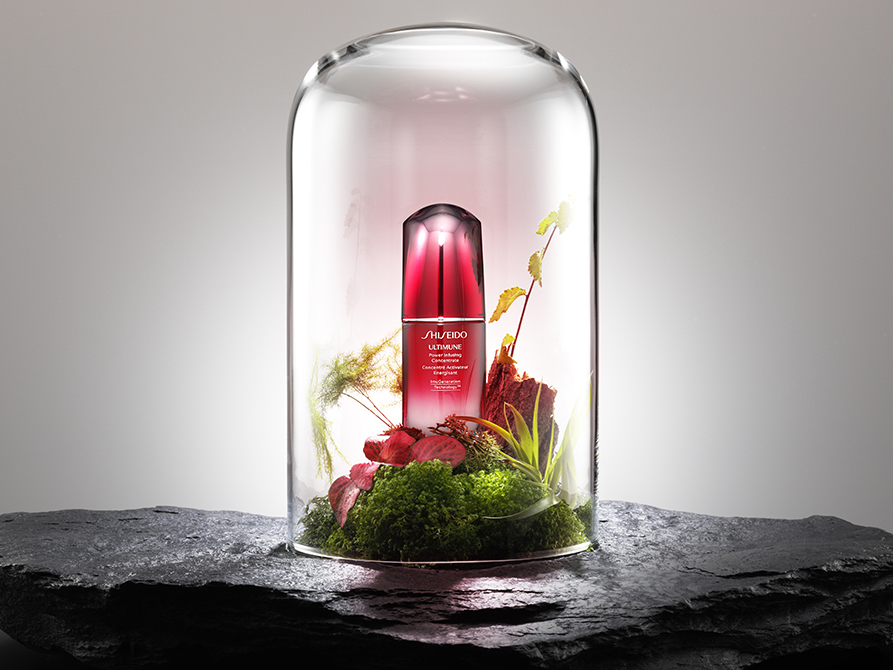 With air pollution levels on the rise across the globe—a whopping 92% of people around the world live in cities that don't meet World Health Organisation air quality standards*—it's no wonder the air we breathe is a hot topic set to stay relevant for the near future and beyond. Chances are, you're well aware of the impact air pollution has on your health. But did you know that it's equally as bad for your skin? Here, board-certified and Stanford-trained dermatologist Dr Laurel Naversen Geraghty weighs in on what these increasing pollution levels mean for the health of our skin and how best to protect and repair it.
Can Pollution Really Give You Wrinkles?
Yes! "Air pollution can pose a significant problem for the skin," explains Dr Naversen Geraghty. "It adds to the formation of free radicals—high-energy molecules that can cause damage to skin cells, contributing to skin aging, including wrinkles, fine lines, brown spots and abnormalities in the formation of pigmentation called dyspigmentation."
Is it More Aging Than UV Rays?
"Ultraviolet light, whether from the sun or indoor tanning, is the most damaging environmental exposure to skin," says Dr Naversen Geraghty. "That's why consistent sun protection is so critical for maintaining the skin's health, beauty, and radiance." But be warned, she says: "There is no doubt that pollution contributes to skin cell damage and aging as well."
How Important is Anti-pollution Skincare?
Very! "Products containing antioxidants are most helpful for guarding against damage caused by pollution," advises Dr Naversen Geraghty. "Great options include serums or topicals containing green tea or vitamin C, and research has shown that vitamin C is especially effective when it's combined with vitamin E or ferulic acid. For even more pollution protection, apply topicals containing antioxidants daily, under a broad-spectrum sunscreen with SPF 30 or higher."
Your Anti-Pollution Kit: 3 Essentials to Shield Your Skin from Environmental Aggressors
"I am a proponent of simple skincare regimens that include a few key products that are gentle but effective," says Dr Naversen Geraghty.
The Gentle Cleanser
Look for a non-aggressive, moisturizing cleanser that will strengthen not strip the skin's sensitive natural barrier. Try SHISEIDO Clarifying Cleansing Foam, which suits all skin types and uses Micro White Powder and White Clay to get rid of daily grime, dead skin cells and oxidized sebum for a softer, smoother complexion in an instant.
The Daily Repairing Cream
According to Dr Naversen Geraghty, daily moisturizing is also a must to protect and seal the skin's barrier, as well as to prevent dryness and shield skin from everyday sources of irritation and inflammation. SHISEIDO Bio-Performance Advanced Super Restoring Cream is high in ultra-hydrating hyaluronic acid to repair the skin's barrier.
The Antioxidant-Rich Serum
A combination of antioxidants works best for a multi-pronged attack on pollution-generated free radicals. SHISEIDO Ultimune Power Infusing Concentrate banks on the power of plants to defend skin against oxidation. Ginkgo Biloba, Perilla (an eastern herb) and Wild Thyme make for a potent combination. While new ImuGeneration Technology—made up of Iris Root to strengthen skin's resilience and inner skin defense-boosting Reishi Mushroom Extract—increases the skin's own defenses. Layer this melts-upon-contact skin booster underneath your regular serum, moisturizer and your dedicated eye cream for the best complexion-smoothing results.