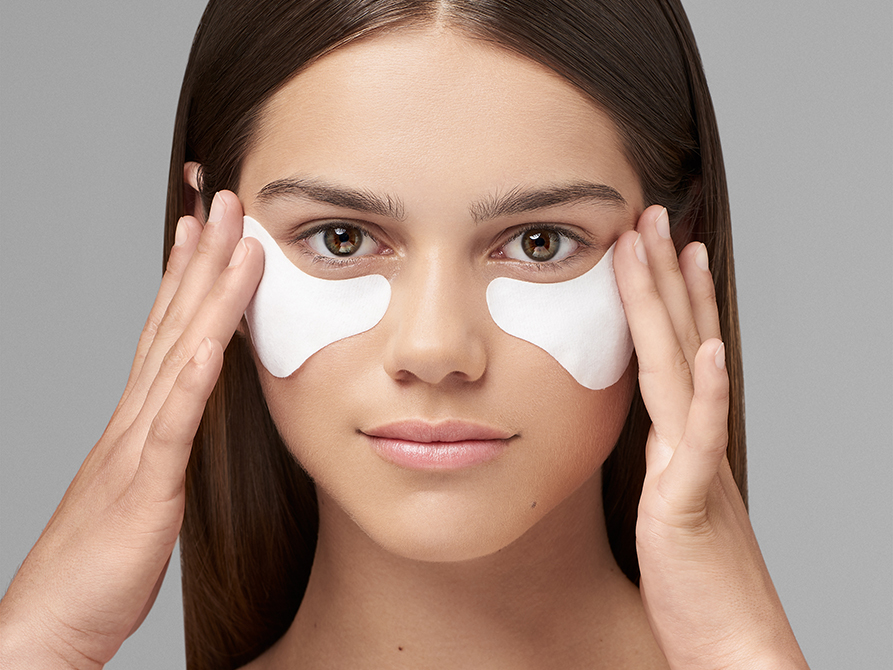 From an Instagram feed full of sheet mask selfies – some flattering, some slightly less so! – to supermodels Karolina Kurkova and Gigi Hadid extolling the skin brightening, firming and softening virtues of sheet masking, the latest trend for sheet face masks has taken the beauty world by storm.
Every awards season, celebrities like Emma Stone, Kim Kardashian and Jessica Chastain, snap a selfie wearing a sheet face masks as part of their essential preparation for looking gorgeous and glowing on the red carpet. It's clear that if you're craving a lit-from-within, radiant complexion, this is the A-list's current favorite skincare solution. With sheet masks boasting a whole host of skin-saving benefits, from adding much-needed moisture to infusing the skin with a cocktail of anti-aging ingredients such as retinol and hyaluronic acid, it's no wonder that this beauty must-have is our latest skincare crush.
Best sheet face mask for reducing fine lines
"Sheet face masks have been around since the nineties, especially in Japan and Korea, but recently have become a huge trend worldwide, thanks to celebrities and models backstage at runway shows posting pictures of themselves in the masks," explains skin guru and facialist Cherry Woods. "Doing a mask is a great way of getting active ingredients to your skin," she adds. SHISEIDO Vital-Perfection Wrinklelift Mask is one of the new breed of intensive anti-wrinkle sheet masks that's packed with skin-boosting ingredients such as retinol to help smooth away fine lines and dull skin. The result? Brighter, firmer and fresher skin that's hydrated and dewy. It's ideal for summer days when you might want to go barefaced, as well as providing the perfect smooth canvas on which to apply makeup.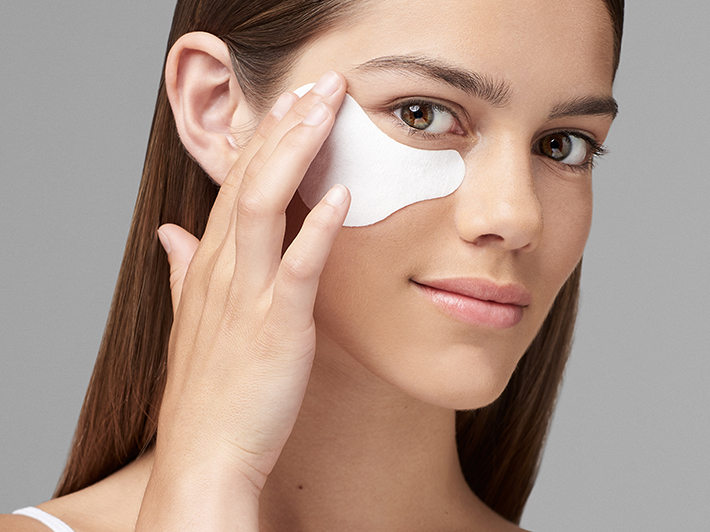 Best sheet face mask for glowing skin
Not only are sheet masks nourishing for your skin, and excellent Instagram eye candy, but they're also cost and time-effective. Whereas once a supercharged treatment of retinol or collagen would only be available at a spa or salon, now you can achieve that luminous, dewy skin effect in your own bathroom with a moisturizing face mask. SHISEIDO Benefiance Pure Retinol Intensive Revitalizing Face Mask works in 15 minutes. It contains Hydroxyproline, an amino acid that helps to increase the appearance of firmness, as well as a liquid retinol that works to combat fine lines and encourage the skin's natural suppleness and dewiness.
"Sheet masks are popular for all skin types and ages because they're a really easy way to boost hydration levels, brighten your skin and help to diminish the appearance of fine lines or wrinkles," says Cherry.
"You don't need to wash them off and you won't get your hairline messy, as often happens with a traditional mask. If you have an impromptu weekend lunch date, you can just put one on for 10 minutes in the morning and it leaves your skin looking incredibly fresh and glowing."
Unlike clay masks, which can dry out your skin (and tend to make your complexion look its best the day after you've used the mask, rather than straight after), or facials that include extractions – which can leave you looking blotchy when you walk out the salon – sheet masks help to leave your skin glossy and gorgeous as soon as you remove them. That means you can put your makeup on straight after or go barefaced and beautiful, thanks to your even skin tone and healthy complexion.
Best sheet face mask for stressed-out skin
Of course, as part of your regular beauty ritual, traditional masks also have their place. Sheet masks are less great for skin conditions like acne or excess oiliness, as they aren't oil control masks. Similarly, an overnight mask that soaks into the skin while you sleep, such as SHISEIDO WASO Beauty Sleeping Mask, is a perfect addition to your beauty regime if you're looking for an intensive overnight mask with yuzu citrus.